Frugal Solutions is a diligent effort of becoming leader in information delivery solutions for education sector. Desire of being proven partner for tomorrow's educational institutes. We provide strategic insights on what lies ahead and help transform in this changing world.
At Frugal Solutions we understand the need for economical solutions for day to day problems, One Such problem we found was the gap between Education institute – Parent – Student. We thought addressing this need with information delivery solution which will help parents, students & education institutes & economical at the same time.
PowerStudent is the brain child of Frugal Solutions which addresses these problems.
PowerStudent is an Information system which gives day to day information accessible to parents & students. PowerStudent is what future demands from our education system, faster information flow from educational institutes (school & college) to parents who are anxious about their child's performance and also for students who want to be ahead in this competitive environment.
Whether you're busy with your work or family to give attention to your child's day to day performance or having real-time information are now on fingertips. PowerStudent is the perfect tool for the same.
PowerStudent key features :
Attendance management with daily, weekly , monthly, custom date & subject wise tracking.

Attendance current position tracking in contrary to 75% mandatory attendance rule.

Project/Assignment with topic & submission details.

Daily schedule/Time-table.

Updated remarks by teachers for student feedback.

Real-time announcement by education institutes.

Exam schedule/Results.

Updated holiday list.

24x7 customized generated reports for attendance, defaulter list, etc for education institute.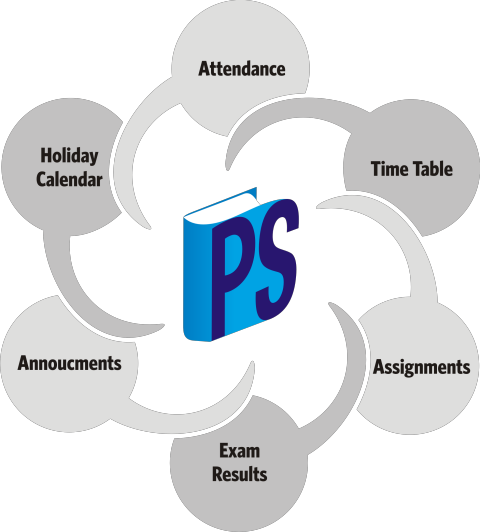 Ease of use!
PowerStudent uses latest Web & Mobile application technologies to present users clean interface that is easy to use.
PowerStudent on different platform
PowerStudent gives the user convience of information 24x7 which can be accessed from different platform like desktop, Smartphone browser and mobile application.

About Founders
Frugal Solutions was created in April of 2014 by two people from diverse background of profession, one being in Marketing & other in IT services.
Co – Founder – 1 - MBA (Marketing) with experience of 5 Years in Marketing profile for International Personal care brand – BRAUN (P&G).
Co - Founder – 2 – Computer engineer with 11 years of experience in IT sector performing technical analysis of systems and their software for companies like Wipro InfoTech, HDFC Bank & ICICI Securities